We still need Paper Checks
Over the years the usage of paper checks has been steadily declining, especially in the consumer sphere. Few and far between reach for a personal check to pay for goods at a store and now most stores no longer accept checks at all. In fact, consumers write checks so infrequently that a 2015 Washington Post article claims that the number of google searches for how to write a check in the past decade has increased 5 fold.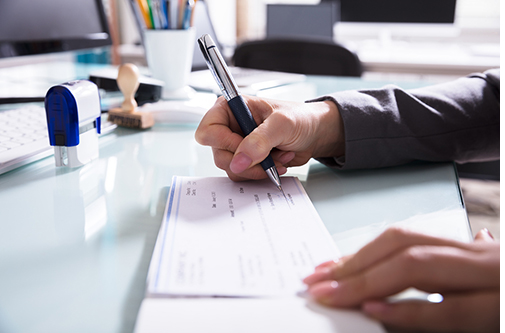 Yet still the paper check persists, with the largest perpetrator being businesses. From an economic standpoint alone, this leaves experts scratching their heads. According to multiple industry sources, processing a paper check costs anywhere between $4-$8 per check. This leaves a large sized company who processes 10,000 checks a month, paying $480,000 annually just to keep this form of payment afloat. Couple this with technology like Federal Reserve Real-Time Payments (RTP), which was designed to entice businesses to make the switch, it seems much more lucrative and logical to go digital.
So why exactly does this particular form of payment have such staying power in the business sector?
Expenses aside checks leave a desirable paper trail. With invoice numbers and payee information right on the check, it lends innate transparency and establishes order to paying systems. Plus, paper checks are often integrated with accounting software packages like QuickBooks, which makes keeping track of a company's expenses seamless. Technological pushes, meanwhile, have had a difficult navigating existing fractured payment networks. Instead they find a more successful approach to be simply managing paper checks, like the check deposit function in mobile bank apps.
Until a better system is established, businesses will keep the paper check alive even as it dwindles everywhere else.
At USA Payroll, our payroll can be processed entirely digitally, include traditional paper checks or a combination of the two – whatever works best for your business.  Call us at (856) 665-5600 to discuss what is right for your business.