USA Payroll's 20 year Milestone
USA Payroll celebrates 20 years in business in February 2016. The company was founded in 1996 by Mary VanWyk-Fiannaca and Frank Fiannaca. They both came from the payroll industry with several years of sales and management experience, and wanted to offer a better quality service in an increasingly impersonal business culture.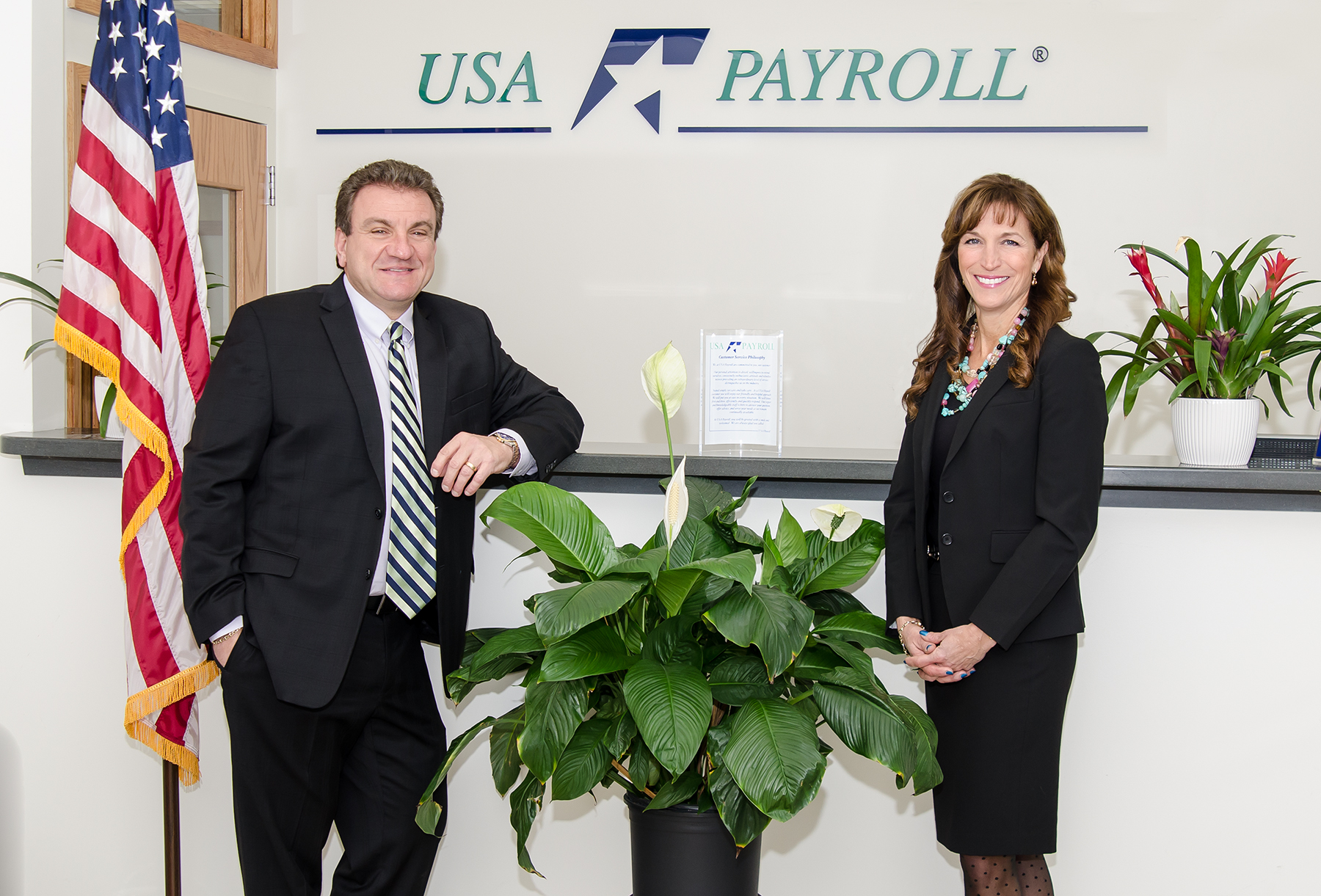 USA Payroll strives to offer personalized service to each client. This is possible mainly due to the outstanding, experienced staff of close to 40 professionals employed by the company. The average tenure is close to 10 years.
Each team member genuinely cares about the needs of each client. Specific team members are assigned to manage each account.
The company provides nationwide payroll and tax services, a wide range of human resource services, and time and attendance options for small to large companies in the Tri-State area/Lehigh Valley market place and nationwide.
With a steady growth rate, USA Payroll maintains a client retention rate of over 90%. Even though the company has successfully grown over the years, the quality of service has not been compromised.
USA Payroll is SSAE 16 Certified on a regular basis. It is a member of the American Payroll Association and the Independent Payroll Providers Association.
Clients of USA Payroll enjoy peace of mind with protection from tax agencies. They also see an increase in the bottom line by making their businesses more profitable through automation and delegation.
USA Payroll continues to focus on service as they keep current with the never ending demands of technology and integration in the payroll industry.
The team at USA Payroll would like to extend their sincere appreciation to all of their loyal clients, accountants, and business associates that made this milestone possible.