Companies generally pay their employees in one of three ways – direct deposit, the paper check, or a Paycard. The easiest method to use is direct deposit because the company deposits money directly into the employee's bank account. However, sometimes not every employee has a bank account, which is when Paycard become useful. But using a Paycard has both benefits and drawbacks for company usage. So, is this method right for your business?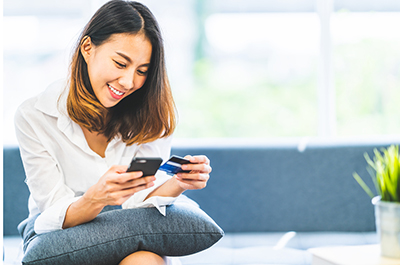 Paycard is less common than paper checks and direct deposit but it does have its advantages. People who use Paycard can use their money the same day they get paid, instead of having to wait several days for a check to process. Some organizations in the retail and fast food industries, for example, prefer to pay wages by Paycard to unbanked employees, according to reporting by Today. This makes sense, as retail and fast food restaurants are industries where an employee is less likely to have a bank account than a traditional corporate business setting.
According to The Balance, direct deposit and Paycard are governed by different bodies, "Direct deposit payments are governed by the National Automated Clearing House Association (NACHA), a non-profit that oversees the ACH network and other areas of electronic payments. Paycard is regulated by state laws." The downside of Paycard for businesses is that, "Employees cannot legally be forced to receive their pay via Paycard, according to the Consumer Financial Protection Bureau which issued a 2013 letter informing employers it would use its enforcement powers to stop violations." Plus, a company with locations in multiple states must be fluent in each state's law regarding Paycard. For employees, sometimes these Paycard cards come with hidden fees not found on checks or direct deposits. They must look carefully into their company's cards to see what exactly they entail.